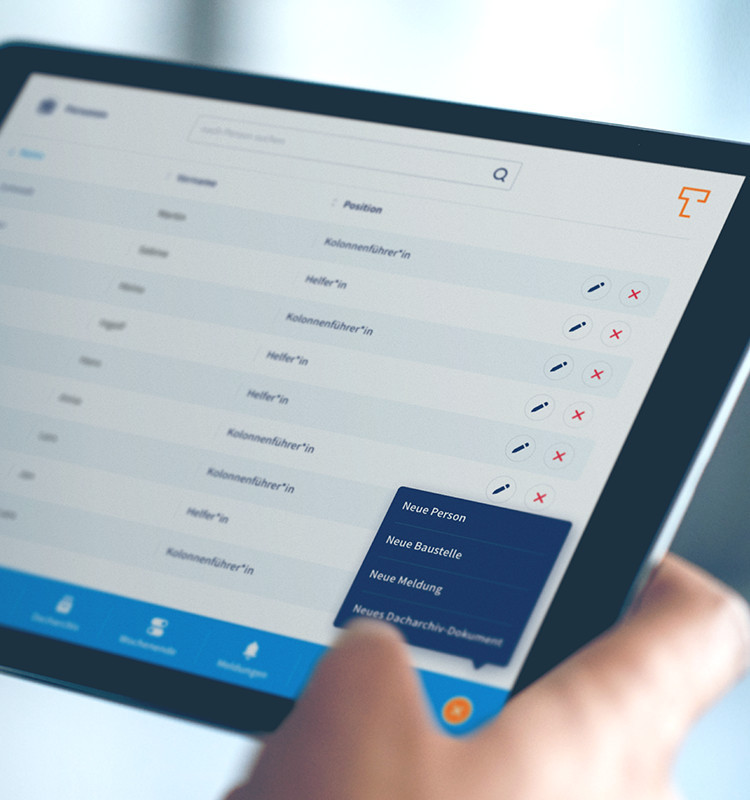 Teamcast is a web-based application that we have designed and implemented as a digital tool to coordinate employees. It's designed to be used especiallyin small and medium-sized handicraft businesses.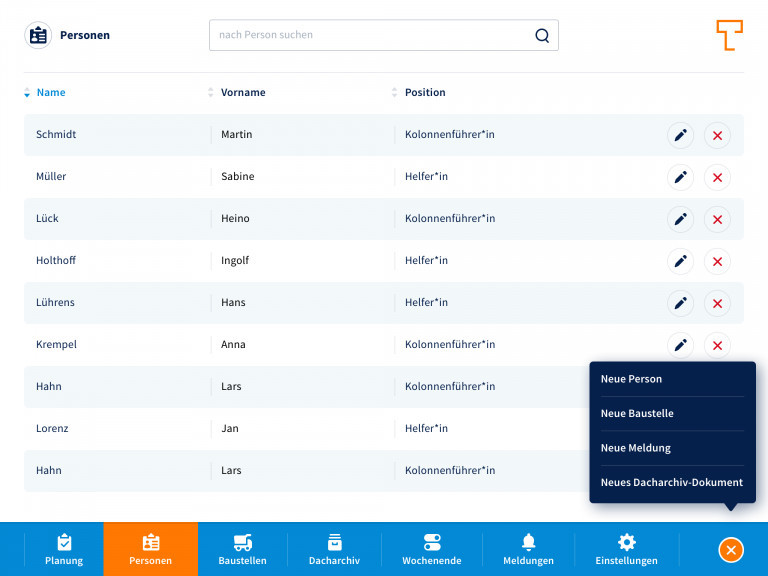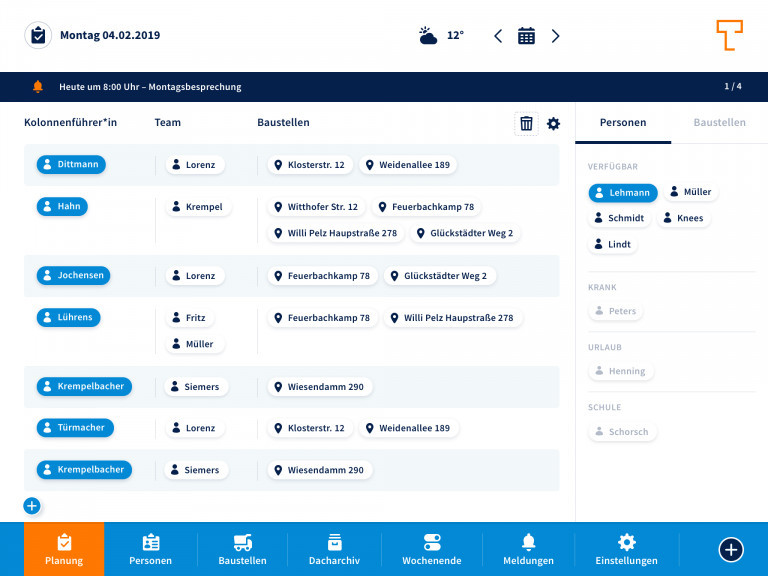 From concept to MVP in just 8 weeks
Working within an agile process, we developed the app concept, UX and UI designs within weeks and built an MVP. Since then the product is being used on a daily basis at several companies. User feedback, which we constantly collect, is used to consistently optimise the web app.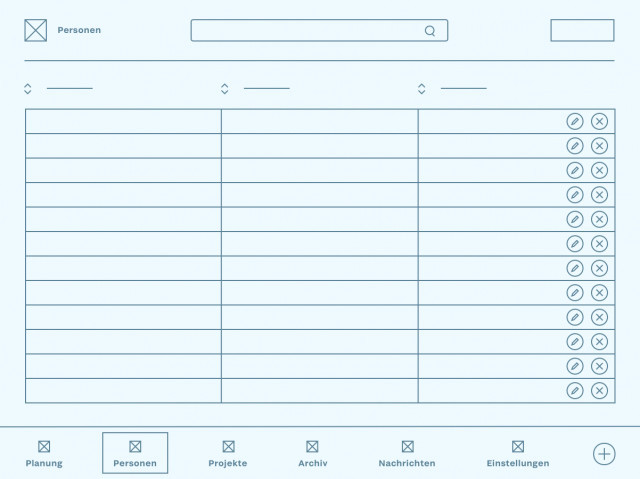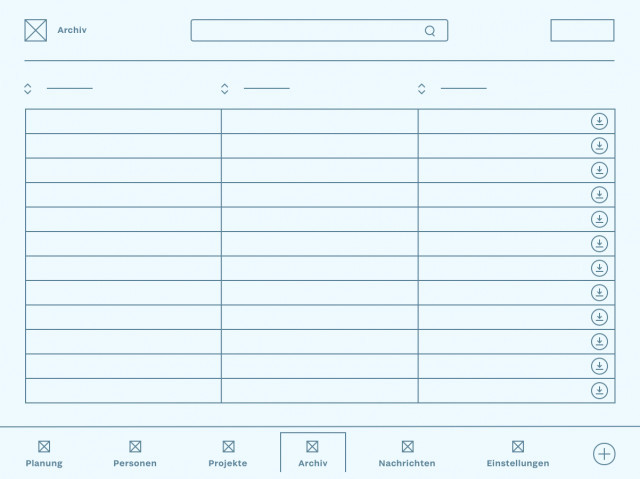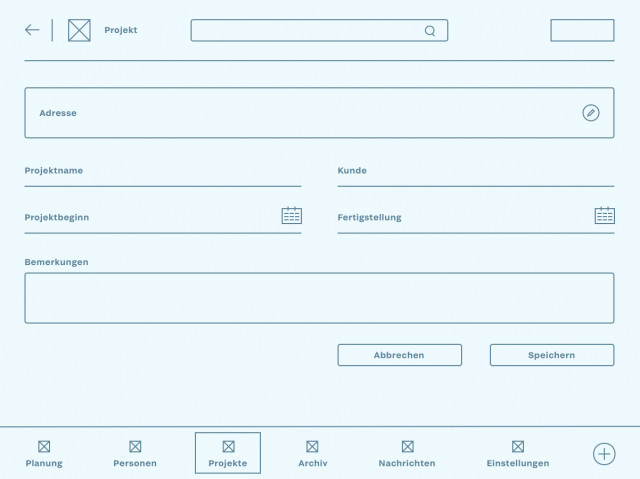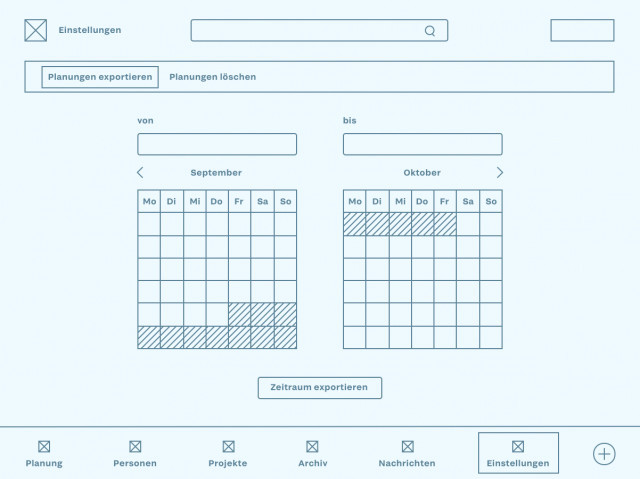 We defined the structure and functions of the WebApp using wireframes, which served as the basis for design and implementation.
Staff planning in real time
With the help of Teamcast, employees and construction sites can be created and assigned to each other with just a few clicks. This reduces the effort for weekly planning many times over. At the same time, team management and employees have access to real-time data at any time and can react quickly and flexibly in case of breakdowns or changes in plans.
With the help of the Teamcast app, we have digitalized employee scheduling for craft businesses and simplified it many times over.
Do you need an app or are you planning to relaunch your software? Then let's get to know each other.